The information about the Keynote Speakers of MEDLIFE2017 is as follows, which will be updated regularly.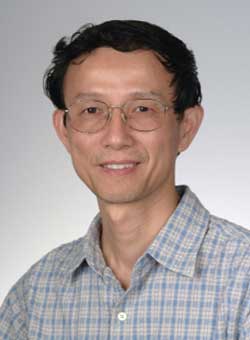 Dr. Wenle Zhao, Professor
Department of Public Health Sciences, Medical University of South Carolina, USA
Biography: Dr. Wenle Zhao is a professor of biostatistics in the Department of Public Health Sciences at the Medical University of South Carolina (MUSC), USA. He received his BS and MS degree in Zhejiang University, and his PhD degree in MUSC. In the past twenty years, Dr. Zhao has been actively worked in clinical trial field, with the focus on subject randomization algorithm design and clinical trial management information development. He has been the Co-PI of the National Data Management Center of the NIH Stroke Trials Network (StrokeNet), Co-Investigators of the Statistical and Data Coordination Centers for the NIH Neurological Emergencies Treatment Trials Network (NETT), the NIH Network for Emergency Care Clinical Trials (SIREN), and more than 20 large multicenter clinical trials. He published several innovative randomization designs, including the block urn design, the minimal sufficient balance, and the mass-weighted urn design. As the primary developer, Dr. Zhao created the WebDCUTM, an integrated information system providing full scope information support for data management and trial operation management to thousands investigators in hundreds institutions in more than 60 clinical trials. Dr. Zhao has published more than 20 sole/first/senior author papers, and co-authored 30 more, and serves as reviewers for more than 20 journals. He did more than 60 presentations, about half are invited talks and keynote speakers. Recently, Dr. Zhao is engaged in clinical research collaborations with Chinese investigators.
Topic: Enhancing Influential Power in Medical Innovation by Clinical Trials with Data Integrity and Compliance
Abstract: With the world's largest population, the second largest economy, and the abundant talent in medical research, China's influence power in the medical innovation field remains weak. Established by regulatory administrative agencies in western countries, such as the US FDA, a comprehensive regulatory approval procedure has been adopted and enforced throughout the world. Well designed and executed randomized controlled clinical trials plays the primary role in providing evidence of safety and efficacy of new drug, medical device and treatment procedures for regulatory agencies review and approval. After 10 years fast growth, the number of interventional clinical trials China participated in 2017 has ranked second in the world. To further translate these efforts to the discourse power in the international medical innovation stage, enhancing the data integration and the trial operation compliance is unavoidable. This talk compares the important factors in clinical trial designs, executions, and analyses between China and US.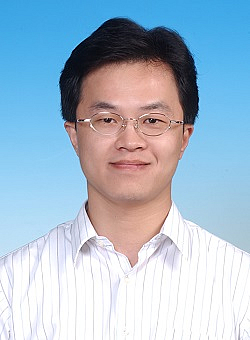 Dr. Chi-Chang Chang, Associate Professor
School of Medical Informatics, ChungShan Medical University, Taiwan
Biography: Dr. Chi-Chang Chang is currently an associate professor of medical informatics in the Chung Shan Medical University and also a consultant on Cancer Center, Biomedical Industry Research Center & Medical Information Center, Chung-Shan Medical University Hospital. Dr. Chang received the Ph.D. degree in Industry Engineering Management from the Yuan-Ze University. He is academic member of the Association for Information Systems and Society for Medical Decision Making. His primary research interests are in the areas of medical decision analysis, shared medical decision making, and clinical operational research. He has published in European Journal of Operational Research, Journal of Universal Computer Science, International Journal of Technology Management, Central European Journal of Medicine, Neural Computing and Applications, European Psychiatry etc. To date, he has published more than 100 articles in the forms of journals, book chapters and conference proceedings. He has edited several special issues for journals such as The Journal of Universal Computer Science (SCI), International Journal of Management, Economics and Social Sciences (Ei Inspect), Journal of Quality (Ei Compendex), ournal of Computing Science and Engineering (Ei Compendex) and so on. Dr. Chang has rich experience in keynote address such as MESS2016, ICMLC2016, ICBP2016, PSYBEHAV2016, ICRE2016, MES2016, MEDLIFE2016, ICMLC2017, and PSYBEHAV2017.
Topic: The Challenges Facing Cancer Registries in the World: A Comprehensive MPMNs Prevention and Control Programs
Abstract: With early detection and targeted therapies, the number of cancer survivors is increasing worldwide. One of the most serious problems experienced by cancer survivors is the development of new cancers. Multiple primary malignant neoplasms (MPMNs) are defined as a diagnosis of two or more independent primary malignancies of different histologies in a patient. The MPMNs has become an important issue in clinical research and practice. The setting of cancer registries allowed the identification of a sufficient number of patients with MPMNs and facilitated case control. Indeed, developing evidence-based control programs for MPMNs, and, subsequently, an appropriate clinical management.
In Chinese >>