Important Dates

Conference:

Nov. 26-28, 2021

Submission:

Extended to Oct. 28, 2021

Notification:

20-40 days after the submission

Publication:

7-10 days after the final edition
More Conferences
Contact Information

Email:

conference123net@126.com

Cell Phone:

0086-18101720867

Telephone:

021-51098086

WeChat:

18101720867
Keynote Speakers
The information about the Keynote Speakers of MEDLIFE2021 is as follows, which will be updated regularly.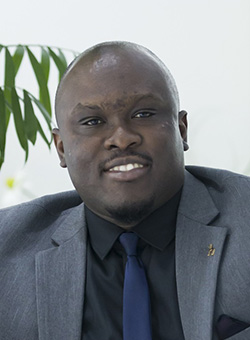 Dr. Ebenezer Larnyo, Postdoctoral Fellow
Department of Health Policy and Management, Jiangsu University, Zhenjiang, China
Biography: Dr. Ebenezer Larnyo currently works as a postdoctoral research fellow at the Department of Health Policy and Management, Jiangsu University. He holds a Ph.D. in Management Science and Engineering from Jiangsu University and a master's degree in Computer Science and Technology from Jiangsu University of Science and Technology. Dr. Larnyo is a recipient of the level-one Jiangsu Provincial Government Scholarship for Outstanding Achievements in Scientific Research, 2020. He does interdisciplinary research into IT adoption in healthcare, health informatics, digital & eHealth, epidemiology, and machine-learning at the intersection of healthcare, public sector administration, and computer science. He has authored and co-authored over 10 articles published in SCI/SSCI indexed journals.
Topic: Analyzing the Impact of Social Media Use on Anxiety and Depression in Health Crises: A Comparative Study of Chinese and International Students in China During COVID-19
Abstract: The purpose of this study was to ascertain whether there exist differences in the impact of social media use on anxiety and depression among Chinese and International students in China during the peak of COVID-19. A structured online questionnaire was distributed among Chinese and International students across China, based on modified instruments from the generalized anxiety disorder 7 (GAD-7), the Patient Health Questionnaire 9 (PHQ-9), and social media use. Three hundred and ten (310) responses from Chinese students and 474 from International students were further analyzed using the Partial Least Squares based on structural equation Modelling (PLS-PM). This study found a significant negative relationship between social media use and anxiety (β= -0.382, p<.001) and social media use and depression (β= -0.134, p< .001) among Chinese students. Similarly, a significant negative relationship was observed between social media use and anxiety (β= -0.381, p<.001) and social media use and depression (β=-0.390, p< .001) among International students. This suggests that social media use did not cause increased anxiety and depression of Chinese and International students during COVID-19. No significant difference was also found between the impact of social media use on anxiety and depression among the two categories of students. This study provides valuable insights into understanding the impact of social media use on anxiety and depression among students during the peak of COVID-19. Based on the findings of this study, stakeholders must continue to roll out online initiatives, such as mental health programs, online counselling and circulation of relevant COVID-19 related information on universities' websites, microblogs and other social media websites. These programs could help mitigate the harmful effects of social media among students in COVID-19.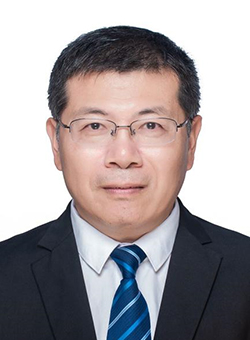 Dr. Xiao Xiaoqiu, Professor
The First Affiliated Hospital of Chongqing Medical University, Chongqing, China
Biography: Dr. Xiao Xiaoqiu is the Professor and Leader of metabolism research discipline of Chongqing Medical University, and Director of the Chongqing Key Laboratory of Translational Medicine in Major Metabolic Diseases, the First Affiliated Hospital of Chongqing Medical University. He received PhD in pharmacology from Shanghai Institute of Materia Medica, Chinese Academy of Sciences, and was trained as a postdoctoral fellow in Oregon Health and Science University (OHSU). He once served as a full-time research scientist at OHSU, and then a research scientist and group leader in Laboratory of Metabolic Medicine, Singapore Bio-imaging Consortium, Agency for Science, Technology and Research, Singapore. He moved to Chongqing Medical University as an excellent returned talent in 2009. His research was supported by multiple scientific projects, including 973 programs, NSFC, and the Doctoral Program Fund of the MOE. He is a member of the American Diabetes Association, and have authored over 90 scientific publications in prestigious journals, including Diabetes, Mol Cell Endocrinol, Rev Endocr Metab Disord, Hepatology, Biochim Biophys Acta, FASEB J, J Endocrinol, and etc. In addition, he has completed training 10 PhD candidates, and they are the key personals in University, Hospital and Research Institute in China and USA. Prof. Xiao's main research fields are: to explore epigenetic mechanisms underlying the transgenerational influence of maternal/paternal overnutrition or diabetes, and to identify novel leading compounds which are potentially beneficial for the treatment of metabolic diseases.
Topic: Metabolic Culprits in Obese Pregnancies: Big Moms, Big Babies, and Big Picture
Abstract: Obesity has become a major health issue in recent decades, and has been documented to exert unfavourable effects on humans and animals and potentially affect the health of their offspring. However, the long-term effects of maternal obesity during the perinatal period on metabolic systems of the offspring have not been determined. Our group has long been focus on to explore epigenetic mechanisms underlying the inter- or trans-generational influence of maternal obesity/diabetes and identify critical molecules which are associated with metabolic programming under conditions of intrauterine and or postnatal obesogenic conditions. Here, we investigate metabolic effect of early activated hypothalamic endoplasmic reticulum (ER) stress in offspring exposed to maternal obesogenic environment and the potential mechanism underlying the metabolic abnormalities. Our study demonstrated that the uncoordinated interaction between the unfolded protein response and the heat shock response might be responsible for the malformed hypothalamic feeding circuit of the offspring exposure to maternal obesogenic conditions and were linked with deleterious metabolism in adulthood, especially when exposure to high-energy conditions.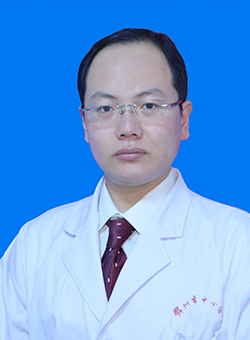 Dr. Xin Ge, Associate Professor
Department of ICU, Wuxi 9th Affiliated Hospital of Soochow University, Wuxi, China
Biography: Associate Professor Xin Ge is working in the Department of ICU, Wuxi 9th Affiliated Hospital of Soochow University. He received a B.S. degree from Dalian Medical University and joined in Central hospital of Jinzhou in 2005. He received an M.S. degree in surgery in Jinzhou Medical University in 2015. In 2016 he became vice-director of neurosurgery and director of NICU in Central hospital of Jinzhou. In the same year, he admitted to the PLA General Hospital for his Ph.D. in neurosurgery under professor Xinguang Yu. In 2018 he admitted to Haerbin Medical University for his Ph.D. in ICU under professor Mingyan Zhao. He was appointed director of ICU in 2020 in Wuxi 9th Affiliated Hospital of Soochow University. In the past 5 years, he has published 6 SCI papers with the highest IF of 8.32 and 4 Chinese core journal papers. He presided over a special project of Precision Medicine of Wuxi Municipal Health Commission, participated in the project of National Brain Prevention Commission and a research and development program of the Ministry of Science and Technology during the 13th Five-Year Plan period.
Topic: Stress-Induced Phosphoprotein 1 Restrains Spinal Cord Ischemia-Reperfusion Injury by Regulating Nf-Κb Signaling
Abstract: This study aims to investigate the effects of stress-induced phosphoprotein 1 (STIP1) on spinal cord ischemia-reperfusion injury (SCII). SCII was induced by clamping the abdominal aorta for 1 h and reperfusion for 24 h in rats. Immunoblotting and immunohistochemical staining results showed that STIP1 rapidly increased and then decreased in the spinal cord of rats with SCII treatment. Lentivirus containing STIP1 coding sequence was intrathecally injected into rats to overexpress STIP1. Neurological function score, HE staining, immunofluorescent staining, and western blot results revealed that STIP1 overexpression alleviated SCII-induced motor dysfunction of hind limbs, neuronal loss and inflammation in the spinal cord, and inhibited activity of nuclear factor kappa B (NF-κB) signaling in rats. Moreover, STIP1 co-located with Iba-1, a marker of activated microglia. Mouse microglia BV2 underwent oxygen and glucose deprivation (OGD) for 6 h, and reperfusion for 24 h. STIP1 ameliorated OGD-induced inflammation and activation of NF-κB signaling in BV2 cells. In addition, STIP1 resulted in the decrease of heat shock protein family A member 8 (HSPA8), an increase of inhibitor of NF-κB (IκB)β levels, and IκBβ bound to HSPA8 in BV2 cells. We hypothesized that STIP1 elevated IκBβ levels by occupying HSPA8, and then deactivated NF-κB signaling. In summary, STIP1 alleviated ischemia-reperfusion induced neuronal injury and inflammation in the spinal cord of rats and mouse microglial cells by deactivating NF-κB signaling. These findings may provide novel insights for clinical diagnosis and treatment for spinal cord injury.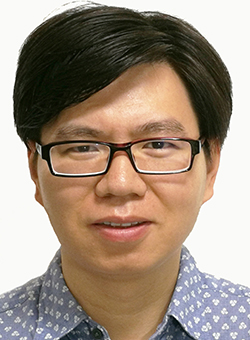 Dr. Lei Zhang, Associate Professor
School of Life Science, Shaanxi Normal University, Xi'an, China
Biography: Dr. Lei Zhang received his PhD on medical science from Uppsala University, Sweden. In 2017, he moved back to China and established his research group on brain tumor microenvironment in Shaanxi Normal University. In 2019, he was appointed as director of China-Sweden International Joint Research Center for Brain Diseases. Dr. Zhang is an expert in tumor microenvironment with special focus on glioblastoma vascular abnormality and blood-brain barrier alterations. In recent 5 years, he was principle investigator of two NSFC research projects, one Key R&D Program of Shaanxi Province. He has been elected as editor board member of "Traditional Medicine Research", and as board member of Shaanxi Anti-Cancer Association and Shaanxi Society of Biochemistry and Molecular Biology. He has published several research articles as first author or last author in leading journals including Neuro-Oncology, JCI Insight, Science Signaling, Cellular Oncology et al.
Topic: Key Molecular Alterations in Endothelial Cells in Human Glioblastoma Uncovered by Single-Cell RNA Sequencing
Abstract: Glioblastoma is the most aggressive type of brain tumor with poor therapeutic response and prognosis. Passage of systemically delivered pharmacological agents into the brain is largely blocked by the blood-brain-barrier (BBB), an organotypic specialization of brain endothelial cells (ECs). Tumor vessels in GBM are abnormal and generally more permeable, but the heterogeneity of BBB breakdown in different parts of the tumor vascular tree and in vessels surrounding the tumor is largely unknown. Here, through single-cell RNA sequencing (sc-RNAseq) of freshly isolated ECs from human glioblastoma and paired non-malignant tissues, we have constructed a molecular atlas of human brain ECs providing unprecedented molecular insight into the heterogeneity of the human BBB and its molecular alteration in glioblastoma. We identified 5 distinct EC phenotypes, resembling different phenotypes and associating with distinct anatomical location within the tumor. This unique resource will provide key information for designing rational therapeutic regimens and optimizing drug delivery.